TechScooper provides high-quality Web Development Services, customized for our clients across the globe ranging from start-ups to well-established companies. Being a leading website application development company, our certified developers have unparalleled expertise in working with the latest web technologies to deliver customized and fully integrated web solutions at a competitive cost.
Custom Application Development
Progressive Web Apps
Responsive Website Development
Custom CMS Development
Custom CRM/ERP Software Apps
E-commerce Solution
Application Migration
API Development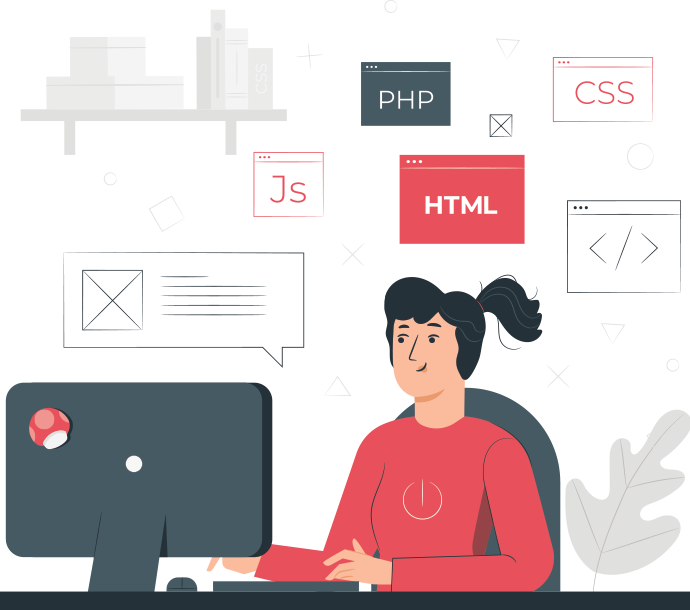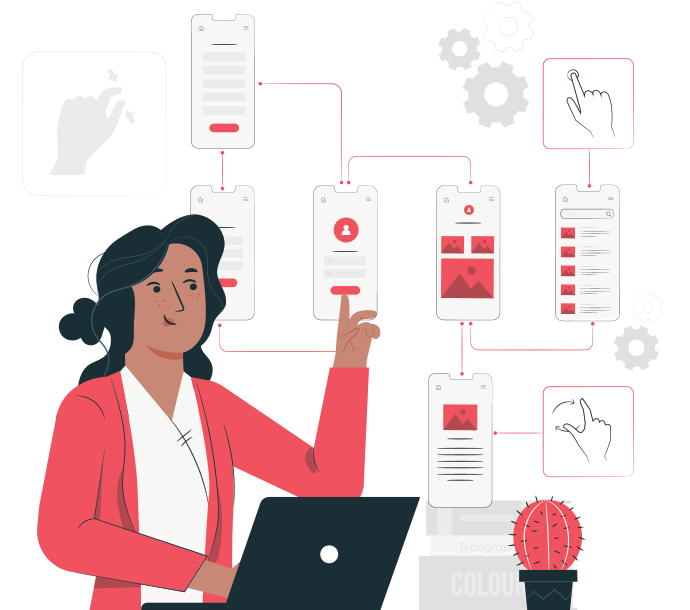 TechScooper is a top mobile app development company that is renowned for delivering native Android app development, native iOS app development, hybrid and cross-platform app development services to build next-gen mobile applications using the latest technology stack. Our team has a decade-long experience in custom mobile applications development that spans a wide range of industries from retail to healthcare and real estate.
Enterprise Mobility
Native Android App Development
Native iOS App Development
Hybrid App Development
React Native App Development
Xamarin App Development
Ionic App Development
Flutter App Development
TechScooper is a digital marketing company delivering growth-oriented services to a worldwide cliente. We create innovative marketing strategies that help our business partners increase their reach and engagement to their target audience. Whether you need search rankings your competitors can't match or a web presence your customers can't miss, we have a team of dedicated specialists for the job.
Digital Marketing Consulting
Integrated Digital Marketing
Search Engine Optimization (SEO)
Social Media Marketing
PPC Management
App Store Optimization
Content Marketing
Email Marketing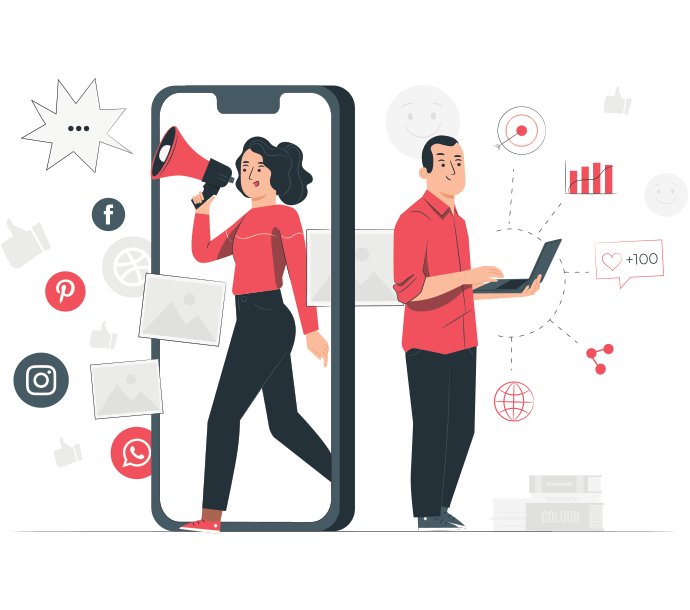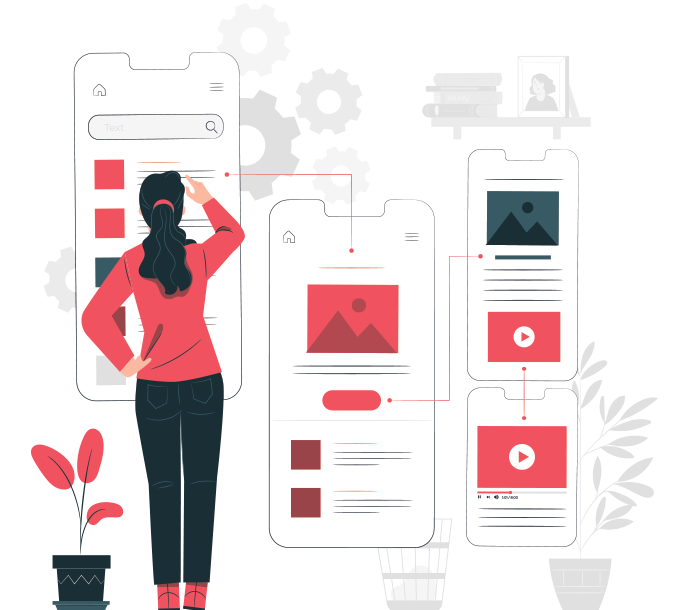 TechScooper is a renowned provider of UI/UX, Graphics, Infographics, and Brand Identity Design Services and helps businesses create better experiences for their customers. Having years of industry experience in user interface designing, our dedicated UI/UX designers are well-equipped with the knowledge of the latest design trends and practices. Our team of designers excels at delivering aesthetically pleasing UI and graphic designs that meet our clients' vision and enhance their brand value.
Strategic Design Consulting
Web & Application UI/UX Design
Logo & Corporate Identity Design
Wireframes Designing
Industrial Product Design
Graphic & Infographic Design
Motion Videos
AR/VR Content Creation
TechScooper works with you to perfect your software and applications. When it's ready for release, we make sure your customers will be delighted with the results. Ensure top-quality software with our world-class Software Testing services. We provide expert QA testing services to improve your digital product or platform's performance, security, and compatibility.
QA Documentation
Functional Testing
Mobile App Testing
Automated Testing (Web & Mobile)
API Testing
Scalability/Load Testing
Security/Penetration Testing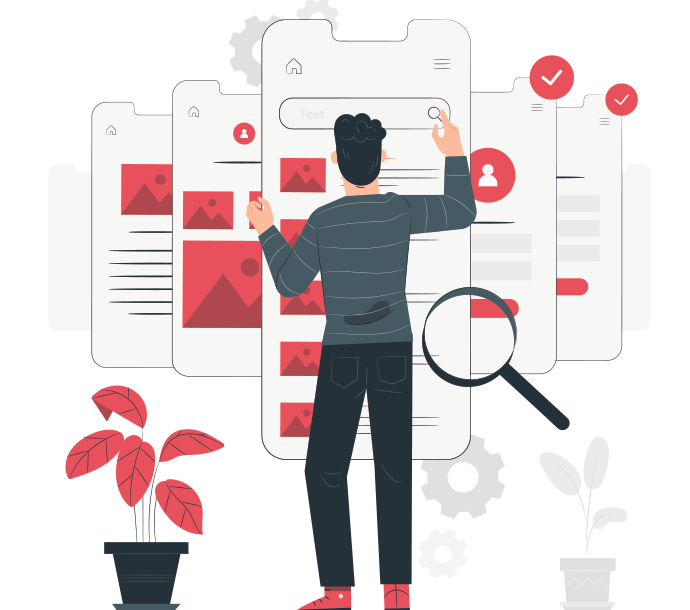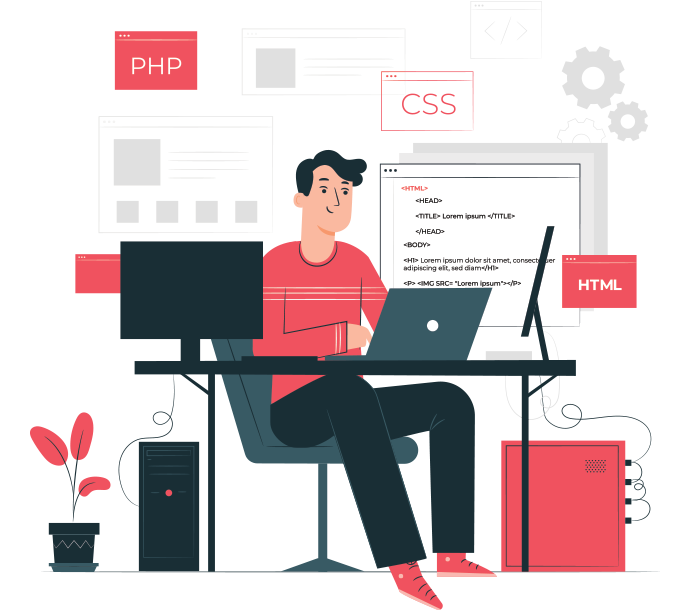 What is more important for you is to keep your focus on the vision and mission of your business and handling the other important issues. And in the meantime, we at TechScooper, offshore developers in India will take care of your needs. TechScooper can be your long-term offshore partner for Custom Software Development Outsourcing and Outsourced Product Development providing certified programmers and developers via our Offshore Development services.
160 Hours of guaranteed production every month
Work gets done during office hours in India
Billing deducted for missing work days
No set up fees
Minimum commitment of 3 months
TechScooper has deep experience designing solutions and implementing new technologies that give our clients a competitive edge. With custom IT support solutions TechScooper offers a flexible approach fit for each client's unique business objectives, technology stack and systems.
Website Maintenance
Web & Mobile Application Maintenance
Software Product Support
E-commerce Marketplace Management
E-commerce Cataloging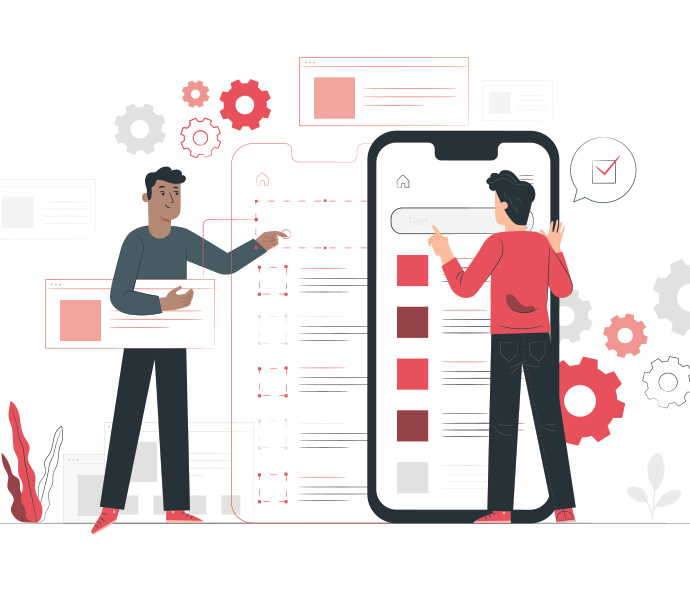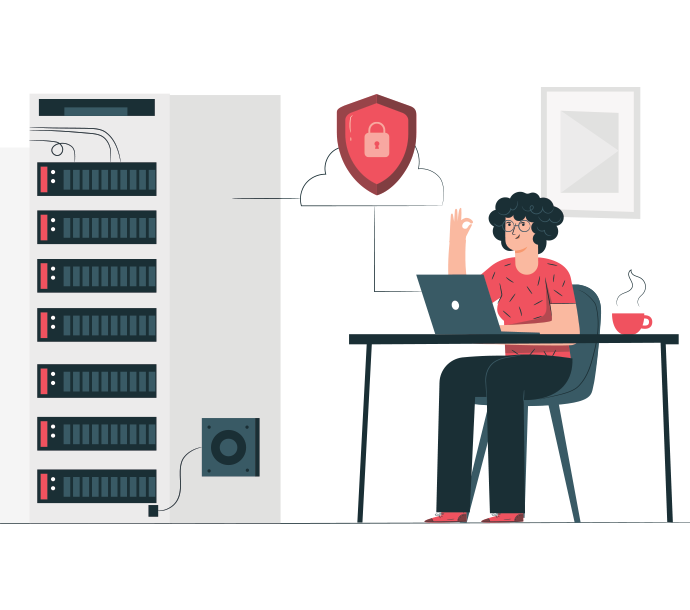 Cloud infrastructure services include designing, deploying, monitoring, supporting, and optimizing your cloud or hybrid IT infrastructure. With dedicated services, TechScooper ensures high performance, availability and scalability of cloud infrastructures. Our engineers are experienced with all leading public and private cloud platforms. Therefore, whatever cloud IaaS provider you choose, we can help you manage!
Design & Manage Cloud Infra
Cloud Migration & Hosting
Web Hosting
Managed Services
Domain Registration
Renewal & Transfer
SSL Certificate