TechScooper Scoops Up A Clutch Industry Award
"We are very pleased to be recognized as one of the leaders from Clutch Team. We are looking forward to maintaining this title."
- Pravin Kumar Shaw,
Founder & COO of TechScooper.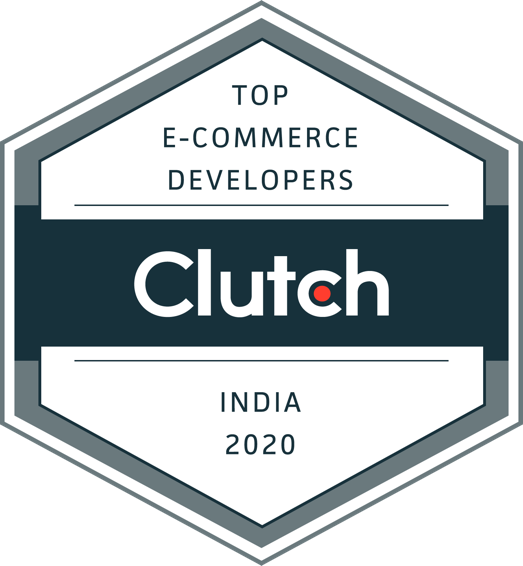 Our team is driven by customer satisfaction. Whether you're looking for a partner to support a web design project, an e-commerce site, or a software that's a little more custom made, we can guarantee our results. We can help you reach your audience and increase your online presence. We're constantly experimenting with new technologies to create innovative solutions.

With this at the forefront of every project we take on, we've consistently met, or exceeded our partners expectations. As a result, we've been recognized as an Industry Leader by Clutch!
Clutch releases rankings of the best B2B companies based on location and industry. Their analyst team is able to compile a holistic list by objectively assessing each vendor based on market presence, previous experience, and most importantly, customer satisfaction ratings.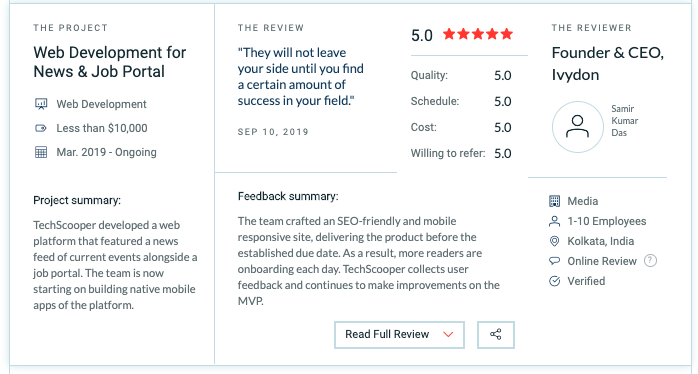 We're proud of our team, who has earned a perfect five star rating from our clients on Clutch! We're thankful to have such wonderful partners who took the time to review our services. Not only do their comments provide valuable insight for our future partners, it also gives us valuable feedback for our team.
To learn more about the services we offer, we encourage you to read through our case studies on our company profile. You'll be able to see how much each project cost, what the timeline was like, what tools we used, and the quality of our results.
With an experienced and innovative team on your side, we can help you meet your business goals. To get started on your newest project, reach out to us through our website, phone or email.